U.S. Department of Veterans Affairs Awards GeneSight® Federal Supply Schedule Contract
Assurex Health today announced that the U.S. Department of Veterans Affairs (VA) has awarded a Federal Supply Schedule (FSS) contract as a government supplier, effective June 15, 2014, making the GeneSight® Psychotropic test available for use in VA facilities nationwide. The Veterans Health Administration is America's largest integrated health care system with more than 1,400 sites of care, serving almost nine million veterans each year. Read more.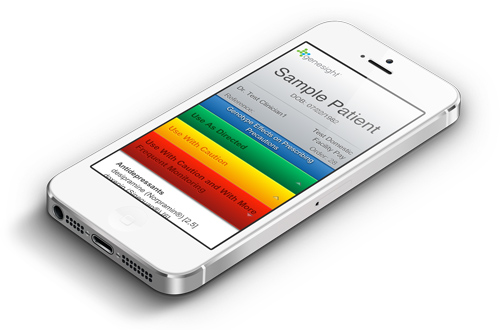 Your browser is not supported by mygenesight.com.
Please upgrade to a current version or use a different browser. The following browser versions are supported:
Microsoft Internet Explorer version 8.0+ Upgrade
Mozilla FireFox version 4.0+
Google Chrome version 12.0+
Apple Safari version 5.0+